Who doesn't know that garage door parts need repairs? The difference is that repairs vary every single time there's something obviously wrong with the garage door. Sometimes, it's not very hard to determine what parts need. If the overhead door becomes too squeaky, it probably needs lubrication. Bolts need tightening so that parts will be well fastened. Not that it's hard finding out what springs need. The point is that they can be very dangerous. If they're broken, it will be obvious. Otherwise, we have to follow a whole different procedure in order to check their condition.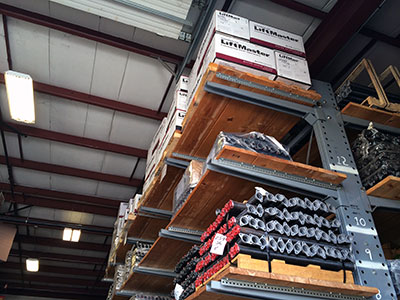 It's vital to remember that garage door springs serve our needs and manage to open and close the door thanks to their tension. So, this tension must be just right. Springs are not very useful when they're too loose but they cannot be too tensed either. In other words, we must check their tension and see whether adjustments are needed. Another thing that we should be interested to see is whether they can still offer us services. When they start losing their flexibility and, thus, their power, it's prudent on our part to replace them.


How to check your springs

The first thing you should do is to disconnect your electric garage door opener. You want to keep risks at minimum level. It actually takes one move to answer all your questions. Your intention is to lift the door to your height. If you find that this is very hard to do, it means that the springs are damaged. Just think about it. Were they noisy lately? This is also a sign that they either need lubrication, replacement or their bearings and brackets need tightening. Though, if the door is hard to be lifted, you should consider replacing springs at once.

If you manage to open the door, see if it stays open. It might drift but that's alright. If it's elevated, it means there's too much tension added and you must loosen them a bit. If it starts to fall down, tension must be added. In these two cases, you'll need to adjust springs. Extension springs are adjusted easier by moving the s-hook of the garage door cable in a different position back or forth. Torsion spring adjustment is always harder since it requires a winding bar and you must know how many times to turn the cone. Who said that springs are easy to deal with?